Art.no.: M160197
Dog, Tomke
OEKO-TEX® cuddly toys from the farm series for sustainable advertising campaigns.
The OEKO-TEX® dog, Tomke, is not only incredibly well-behaved and cuddly, like all his other companions from the OEKO-TEX® farm series, he also stands for sustainable advertising and lots of fun. Tested for harmful substances (OEKO-TEX®, A08-0261 Hohenstein HTTI, oeko-tex.com/standard100).

Add directly suitable accessories: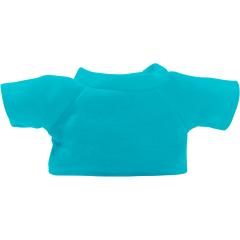 Mini-t-shirt
Art.no.: M140900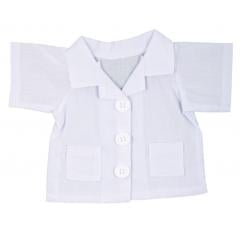 Working dress
Art.no.: M140818
Product details
Product dimensions:

length:

18.00 cm

width:

18.00 cm

height:

20.00 cm

Material:

material:

polyester

filling:

polyester fibers

Weight: 92g
Customising Options
Note: The stated measurement units only serve as guidelines and can possibly deviate slightly. We will be pleased to discuss your customising requests with you personally.
Technique
Position
Form
Dimensions
Digital print transfer

The digital print transfer method offers the possibility of transferring photorealistic motifs with colour gradients and shadings onto textile accessories and advertising flags. The desired motif is initially printed onto a film using a digital printer. The film allows a simple positioning of the motive and is transferred by applying heat and pressure to the promotional product. This process can be implemented for light coloured accessories and advertising flags.

Label - front
rectangle
width: 50mm
height: 10mm
Label - rear
rectangle
width: 50mm
height: 10mm
Doming for plastic-chip

Domings are stickers printed in colour that are covered with a layer of transparent synthetic resin. Domings are a discrete, yet elegant way of customising promotional products. Domings provide brilliant colours with a 3D effect for an especially, demanding photorealistic appearance. Surfaces customised using this high-quality method are particularly durable.

Plastic chip 23mm
circle
diameter: 19mm
Plastic chip 28mm
circle
diameter: 24mm
Pad-printing

This indirect printing process based on the gravure printing principle involves blank silicon stamps (pads) being soaked with the colour image of the motif. The flexible attribute of the silicon stamp also enables the imprinting of curved surfaces in high quality. Padprinting is the most important method for imprinting plastic promotional products. It is optimal for printing one-coloured logos. For multicoloured prints, the motifs have to be checked. Patterned motifs and gradients are not possible using the pad printing method.

Label - front
rectangle
width: 50mm
height: 10mm
Label - rear
rectangle
width: 50mm
height: 10mm
Care instructions
Washing

e

Maximum washing temperature 30°C, delicate washing

Bleaching

o

Do not bleach

Ironing

m

Do not iron

Professional textile care

U

Do not dry clean

Drying

d

Do not tumble dry