Quality: A question of trust!
Each advertising medium also represents the advertising company. Against this background, the quality of the article used is particularly important, because the impression that the promotional item leaves is also transferred to the sender. In addition, good and secure advertising media also communicate appreciation towards the recipient - the basis for successfully initiating and cultivating customer contacts.

We not only adhere strictly to the requirements of the Toy Directive and the Product Safety Act (ProdSG), REACH and the legal requirements, in many cases we exceed them.

We regularly test the quality of all our products, among others by TÜV Süd, TÜV Rheinland, Hermes HanseControl, OEKO-TEX®, Labtech and other certified and accredited institutes.

Quality management at mbw®

Quality control in the Far East is carried out by employees who continuously monitor production and thus make an important contribution to ensuring that mbw® will continue to be able to supply selected products reliably and in consistent quality in the future.

Since July 2012, mbw® has installed an in-house quality management system. This department is solely responsible for product monitoring, compliance with guidelines and standards, and process optimization in the company. The head of the department, Lutz Franke, has been working exclusively in quality management for almost 20 years.

At the end of 2012, Mr. Franke completed an apprenticeship as a toy safety specialist and is now entitled to carry the title "Certified Toy Safety Specialist". As part of his work as a QM manager, Mr. Franke has already visited a number of BSCI factories in China. mbw® itself has been a BSCI member since 2010.

This makes quality visible, tangible and measurable and creates trust.
Cuddling and advertising with quality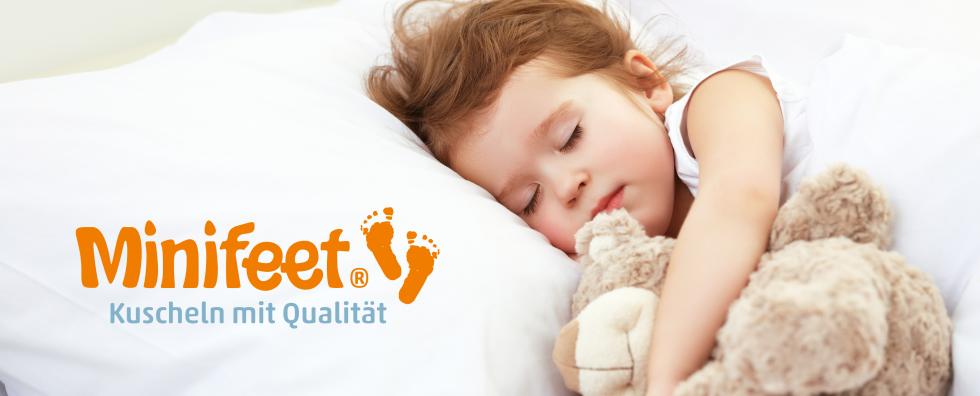 The orange MiniFeet® label from mbw® stands for cuddling with quality. Accordingly, mbw® is continuously committed to guaranteeing the exclusive quality and the best possible safety of the MiniFeet® articles. The following aspects should generally be taken into account when using stuffed animals as an advertising medium:


Are the eyes securely fastened?
Are small parts removable?
Are there any open seams?
What's the smell?
Does the material discolour?
What is the material strength like?
Is the cleanliness requirement fulfilled?
Does the article have a product label?
Certified materials for advertising plush animals
At mbw®, only high-quality materials are used. All products comply with legal requirements. Many of them have been tested by renowned test institutes such as TÜV Rheinland, TÜV Süd or Eurofins.
Relevant product laws, guidelines and standards for soft toys as promotional items
There are numerous test institutes that test cuddly toys - in addition to various certificates and guidelines as well as legal requirements. Here is an excerpt of the numerous standards to shed light on the seal thicket.
Standards and directives, etc.:
2009/48/EC Directive on the safety of toys
DIN EN71 - Safety of toys:
Part 1 = mechanical and physical properties
Part 2 = Flammability
Part 3 = Migration of certain elements
Part 9 = organic chemical compounds
REACH/ SVHC - Substances of very high concern (Substances of concern)
ProdSG - Product Safety Act
Certificates and seals:
OEKO-TEX® Standard
GS-tested safety
TÜV proof