Merry Christmas with original products from mbw®
Santa Claus is also a customer of ours!

Good to have you here! In addition to all the information and application possibilities of our Christmas collection, you will find everything you need to expand your range with our original products.

We make it easy for you to give long-lasting joy for the Christmas season: whether customer or employee gifts, special eye-catchers in gift sets or boosters of margins at the POS. The special selection of Christmas articles has something for every use and taste and is a helpful solution to the dreariness under the tree.

In addition to our heart-warming treasures, you will also find cute outfits for the plushies in festive designs: Christmas hats, classic shirts or colourful Christmas shirts with all-over prints will make the eyes of young and old light up.

See for yourself: We have developed attractive trial packages for you at a special price - so you can get to know us and our products easily and without risk and try out what suits you best.

If you have any questions, please do not hesitate to contact our team.


Get-to-know packages for you: something for everyone!
The uses are as varied as the range itself: They are popular "ingredients" for Advent calendars, souvenirs for Christmas parties or lovely presents for employees and customers. Particularly practical: all items can be personalised with a logo or motto and thus leave a positive impression on children - and parents.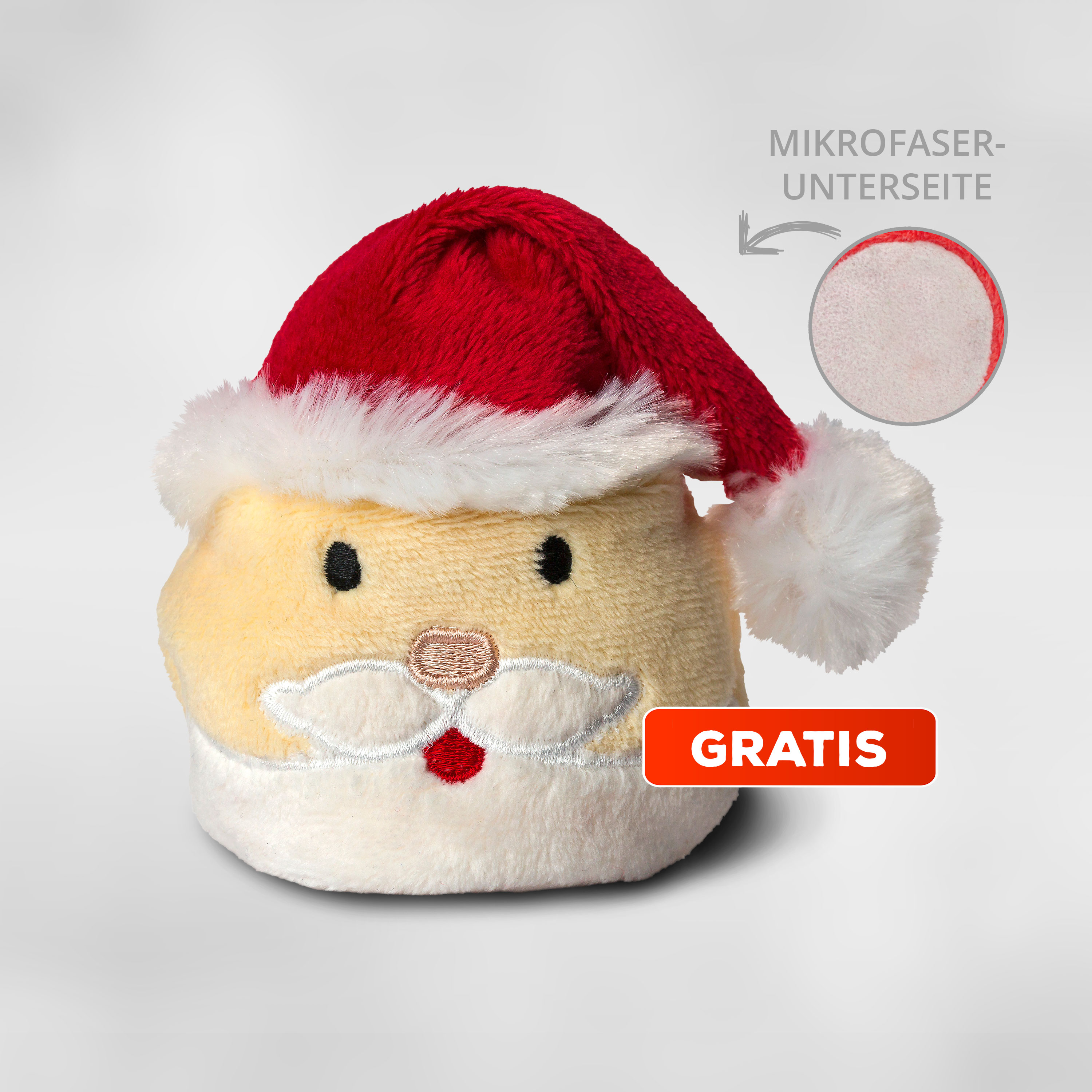 Nice to meet
You don't have an idea yet? Order our display cleaner Santa Claus for free and get to know him
1x Display Cleaner Santa Claus (M160443)
2.50 €
RRP - log in to see your price.
Set felt charms
Decoration for the Christmas mood made of felt
10x Felt-Angel red/white (M140003)
10x Rocking Horse white 8cm (M140067)
10x Felt-Fir tree white (M140010)
10x Felt-moose green (M140013)
33.60 €
RRP - log in to see your price.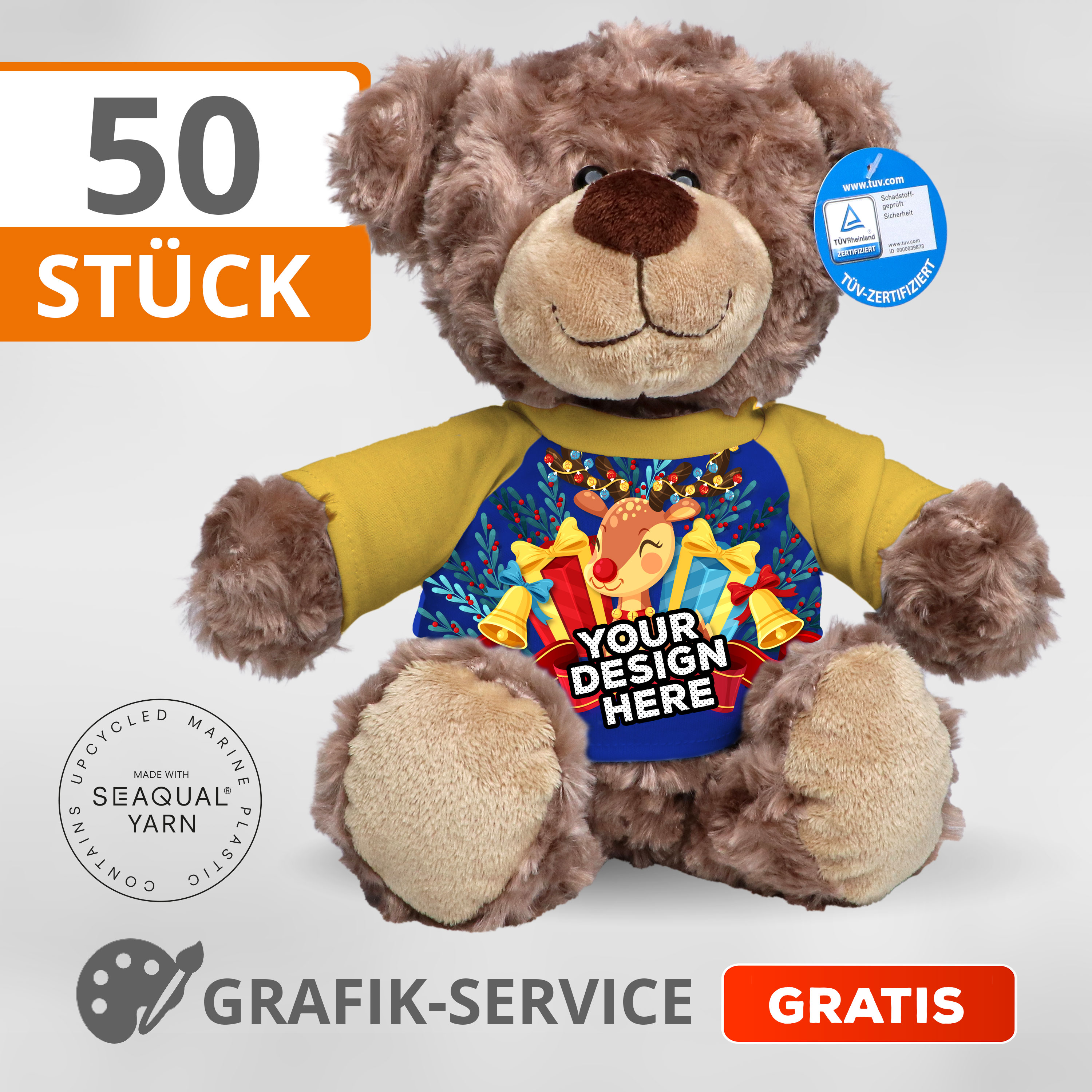 Package Teddy
Teddy with Christmas wishes
50x Bear Bodo, S (M160364)
50x All-over shirt in your favourite design, size M (M140910)
1x Graphics service (max. 2 hrs)
1x Pree-press costs + digital proofing for release
1234.15 €
RRP - log in to see your price.
Choose your registration method to order our starter packages at your exclusive conditions!

Received an invitation by e-mail?
If you have received an invitation email from us, please go directly via the individual link contained therein.
or

Haven't received an invitation yet?
We offer starter packages with special conditions to business customers. Please send us an email to
[email protected]
Request access by mail
or

Already a mbw customer?
If you already have an account, you can log in as usual to see your conditions.
Log in now
Only the best!

Do not worry when you give our products. We do not compromise on the quality of our products. As a northern German family business, we have been standing for the highest standards of safety, quality, material and processing since 1980. It goes of course that all products meet the legal requirements and in many cases exceed them.

We make quality measurable and test numerous products intensively by renowned test institutes in Germany.


Unbeatable as a promotional item!
Why should you still rely on haptic promotional gifts in times of tight budgets and ever-growing digitalisation?

Because they work!

Values and appreciation can still be conveyed most strongly through personal gestures and small gifts. Haptics play a major role in this. We understand things that we touch. Touch facilitates the storage of information and creates closeness. Ideal prerequisites for the successful positioning of your company.

So it's high time to focus on haptic advertising media. Expand your product range with original gift items on trendy themes and make your customers, employees or partners' eyes sparkle.

Get in touch with us, we will help you!

Benefit from our Europe-wide dealer network for larger and individualised quantities, which enables us to support your projects locally.



Can the packages be changed
Our packages are optimised to offer you the best possible price advantage. Therefore, we cannot change the get-to-know packages. If you are interested in other products or sets, we will find a way to do so. Just get in touch via [email protected]
Warum bestehen diese Pakete aus gemischten Produkten?
We want to give you and your customers a suitable choice. With the mixed packages you get the best impression and get to know our Christmas collection best.
How is the payment processed?
Test the package at your leisure and pay conveniently after 30 days.
How big is the display?
The counter display fits in almost every entrance area of a store. It is 116cm high, 34cm deep and 39cm wide.
Where can I reorder and how much quantity would I have to take off?
Are you successfully selling our products in your shop? Great, simply place your order via [email protected] or contact our Customer Service on 04606 / 9402 - 0.

Don't be afraid of large quantities. You can reorder the articles without a minimum quantity.
From what quantity can I print the products with logo/slogan?
Don't be afraid of large quantities! Generally, we finish the goods from 50 pieces, but if you need smaller quantities, we will of course also find a solution.