Magic Ducks UV Colour Change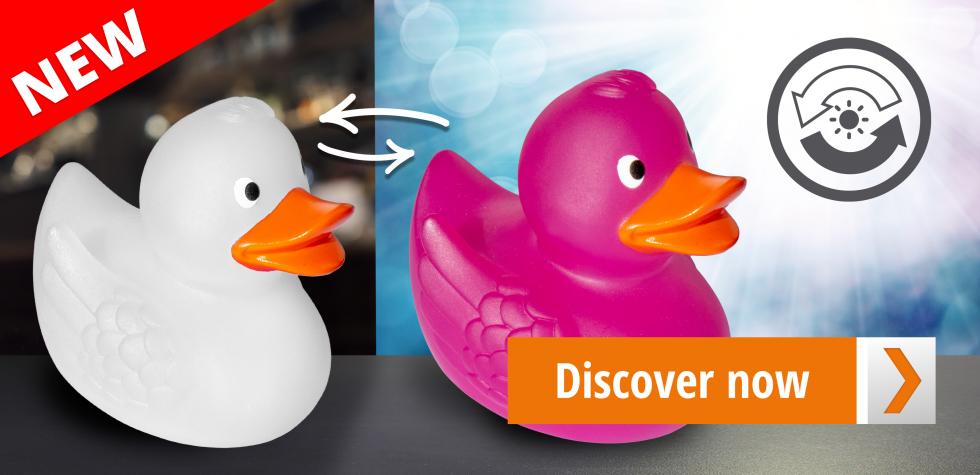 Discover our new Schnabels "Magic Ducks". These squeaky ducks change colour under the influence of UV radiation just like magic. A great effect, which supports the promotional impact perfectly.
OEKO-TEX® cuddly toys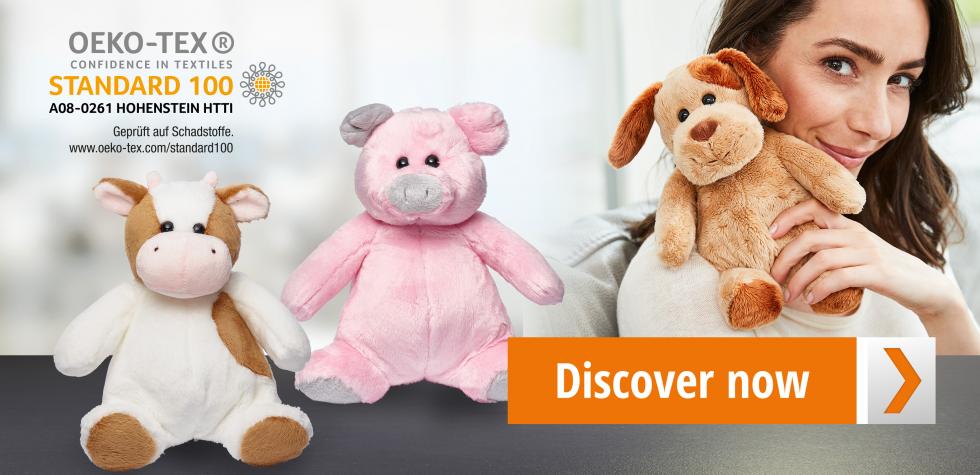 Discover our OEKO-TEX® cuddly toys now and rely on high-quality and certified promotional products from mbw®.