Benefit from the existing drive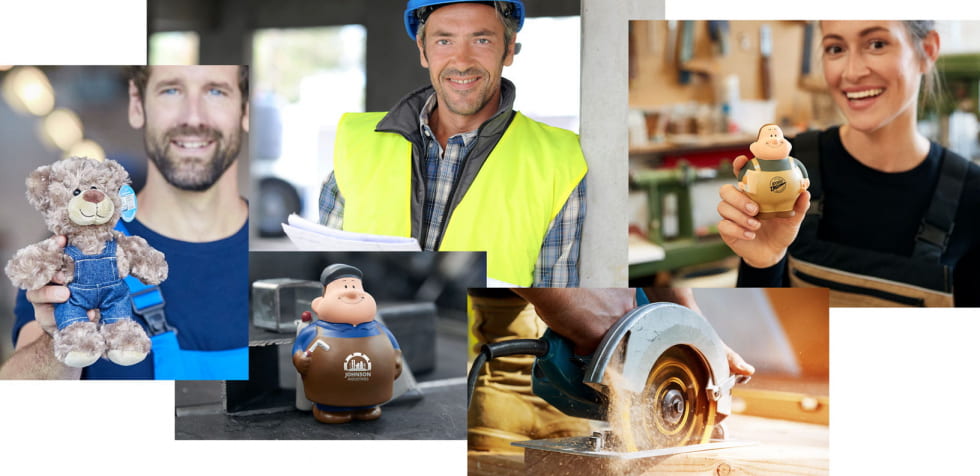 Home improvement has become a hobby for many people in the Corona pandemic. The available time is used within one's own four walls to spruce up the home or have it spruced up. People's desire to renovate increased: at first it was the desire for new wall paint, then came the desire for a new carport, new windows, new flooring or a new roof. Corona got a lot of people working on their own homes and taking care of long-postponed investments.

Of course, promotional products belong in every marketing mix, because they are a welcome change in the digital advertising jungle.

Our original products can do more than just transmit advertising messages: They are likable - just look at your duck - make them an excellent new accessory in your product range, for example. It also fits perfectly in a gift set. The recipient will be amazed!

Stick out from the rest and offer trendy products that people not only like to give as gifts, but also like to receive.

Who needs the third inch rule?

Your customers will love it!
Our products will make the person giving the gift just as happy as the person receiving the gift. Our products surprise and provide for small and big moments of happiness, for many "Aaahs" and "Ooohs". Not a high price, but the originality are in the foreground.

It is often the small things in life that make happy and express appreciation.

Our products make sure that "advertising" is felt as a useful gift. Which medium can still claim this? Gifts communicate appreciation and unconsciously trigger the need to give something back: at least attention.

In the long term, these small attentions promote a company's image, name recognition and business relationships and create a need. Our original products - provided with your slogan or logo - have a positive effect on customer loyalty and customer acquisition. Furthermore, they can be optimally used as icebreakers and facilitate the first contact.
Only the best!

Do not worry when you give our products. We do not compromise on the quality of our products. As a northern German family business, we have been standing for the highest standards of safety, quality, material and processing since 1980. It goes of course that all products meet the legal requirements and in many cases exceed them.

We make quality measurable and test numerous products intensively by renowned test institutes in Germany.

Possible examples for the use of our products: