Our customising technologies
Digital prints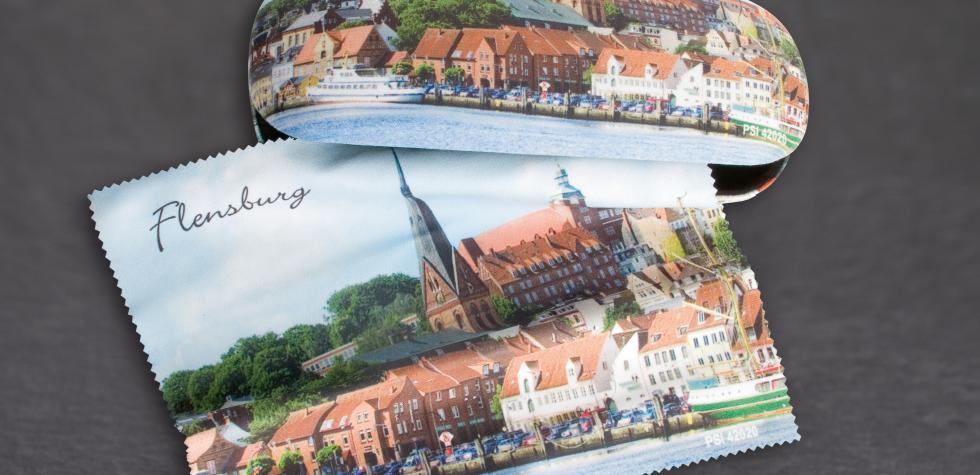 For Domings, stickers, microfiber cloths: In the case of this printing method, the motif is directly applied to the material after the printing data has been digitally prepared. This printing method is ideal for the realisation of photorealistic, multi-coloured logos/motifs and colour gradients.
Sticker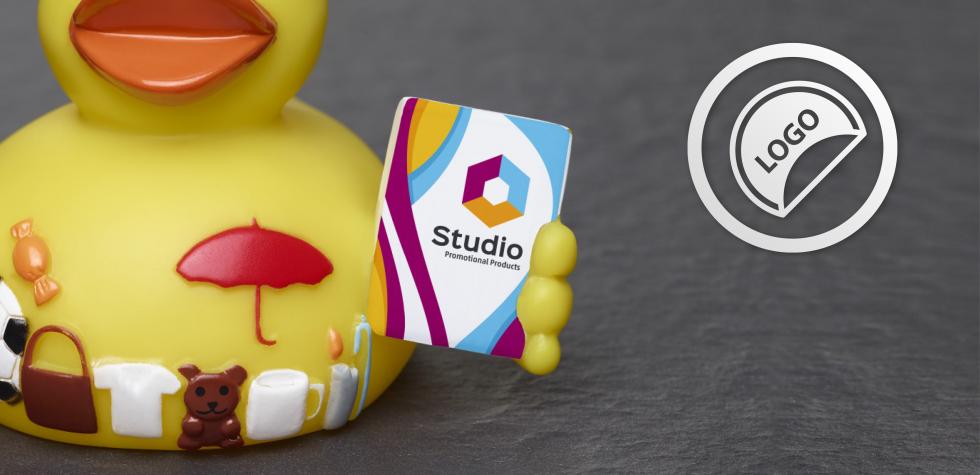 Several products can be customised using self-adhesive stickers (among others Schnabels® rubber ducks, hard plastic reflectors, presentation bags). These stickers are created using a 4c digital print and are subsequently applied to the product. The size of the sticker depends on the respective model.
Digital print transfer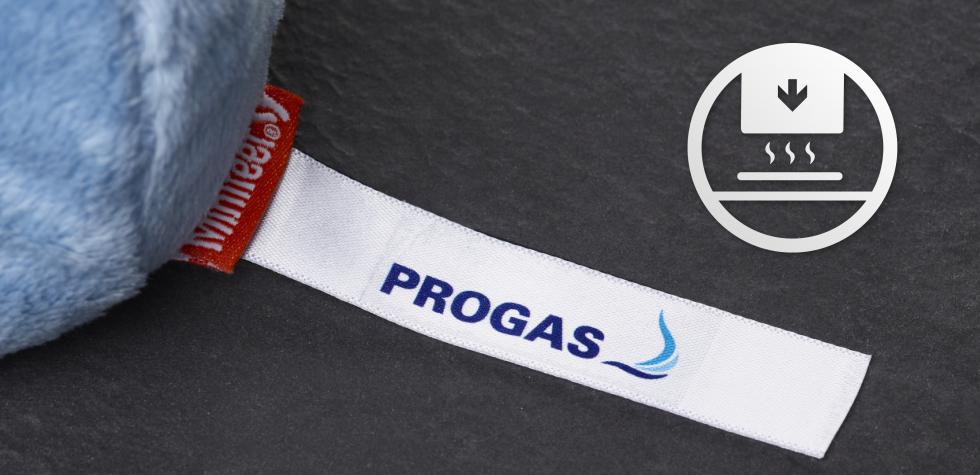 The digital print transfer method offers the possibility of transferring photorealistic motifs with colour gradients and shadings onto textile accessories and advertising flags. The desired motif is initially printed onto a film using a digital printer. The film allows a simple positioning of the motive and is transferred by applying heat and pressure to the promotional product. This process can be implemented for light coloured accessories and advertising flags.
Doming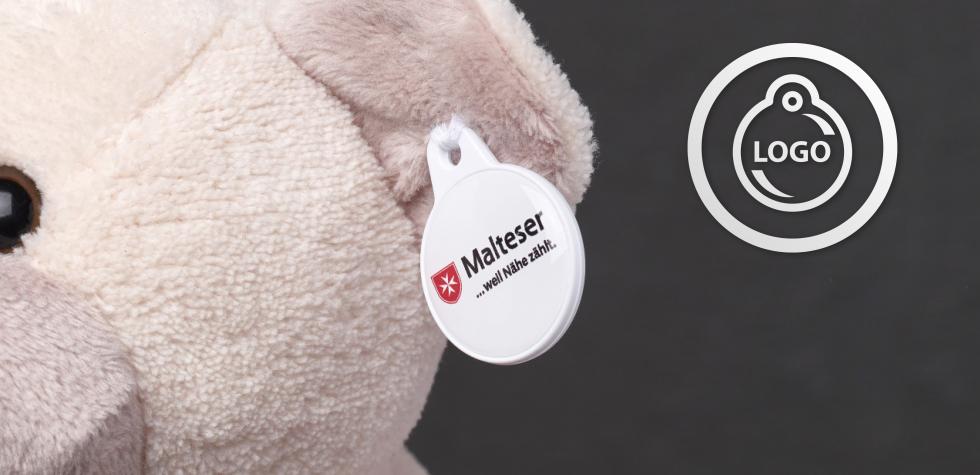 Domings are stickers printed in colour that are covered with a layer of transparent synthetic resin. Domings are a discrete, yet elegant way of customising promotional products. Domings provide brilliant colours with a 3D effect for an especially, demanding photorealistic appearance. Surfaces customised using this high-quality method are particularly durable.
Screen-printing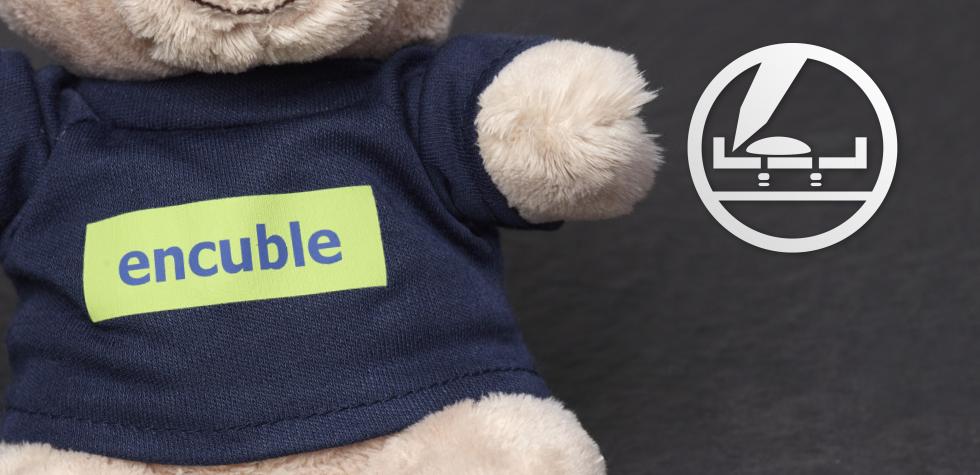 The screen-printing method is a through-printing method, which involves the printing dye being pressed through a finely-woven mesh (screen) onto the material to be printed using a squeegee. A template on the screen prevents the dye from penetrating through to the parts that are not to be imprinted. Screen printed items have the most intensive colours because here there is a stronger application of dye compared to other printing methods. Patterned motifs and gradients are not possible using the screen-printing method.
Pad-printing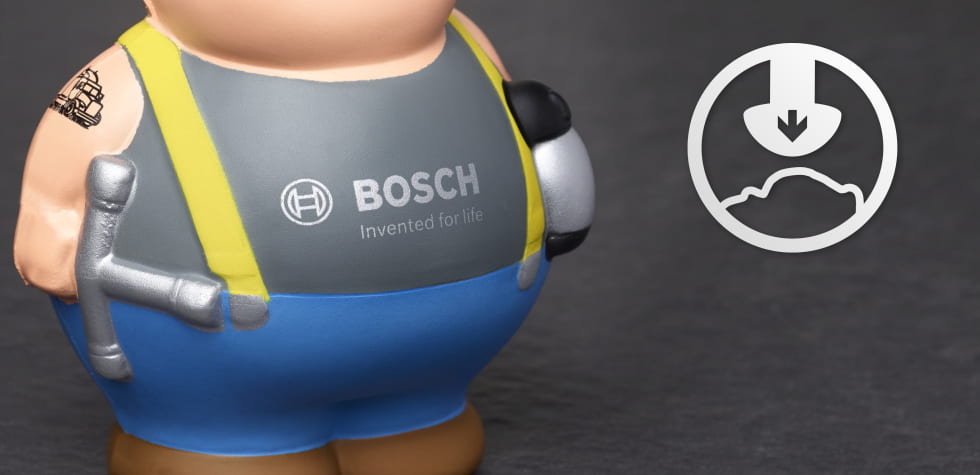 This indirect printing process based on the gravure printing principle involves blank silicon stamps (pads) being soaked with the colour image of the motif. The flexible attribute of the silicon stamp also enables the imprinting of curved surfaces in high quality. Padprinting is the most important method for imprinting plastic promotional products. It is optimal for printing one-coloured logos. For multicoloured prints, the motifs have to be checked. Patterned motifs and gradients are not possible using the pad printing method.
Laser engraving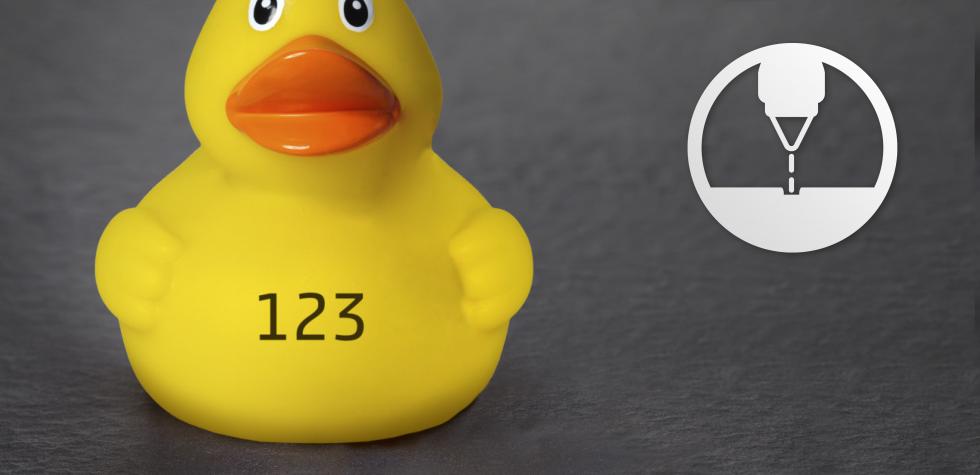 A high-quality engraving is achieved by processing the surface of the promotional product using a strong laser beam. Contrary to the mechanical engraving, the depth is hardly perceivable visually or haptically. Only one-coloured laser engravings are possible. Furthermore, numbering is possible
Coreflect refinement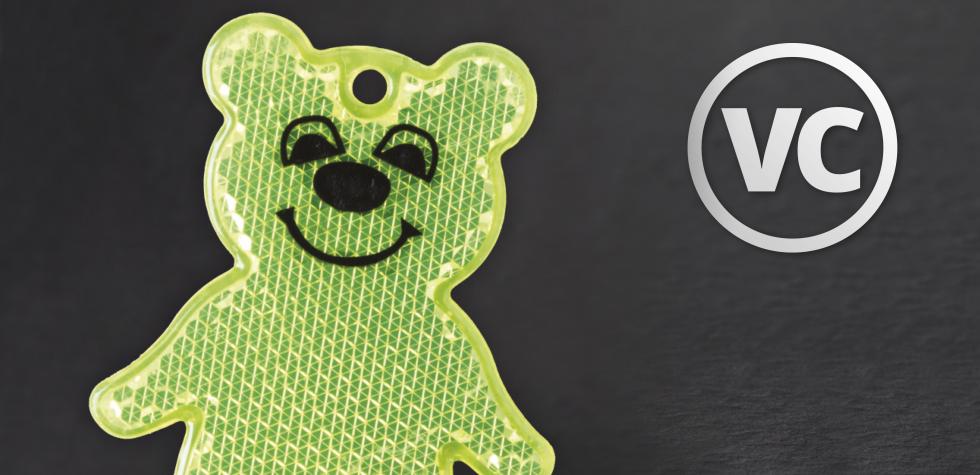 The refinement of Coreflect reflectors depends on the model and shape. Depending on the product it is refined by screen-printing or pad-printing.