Magic Ducks UV Colour Change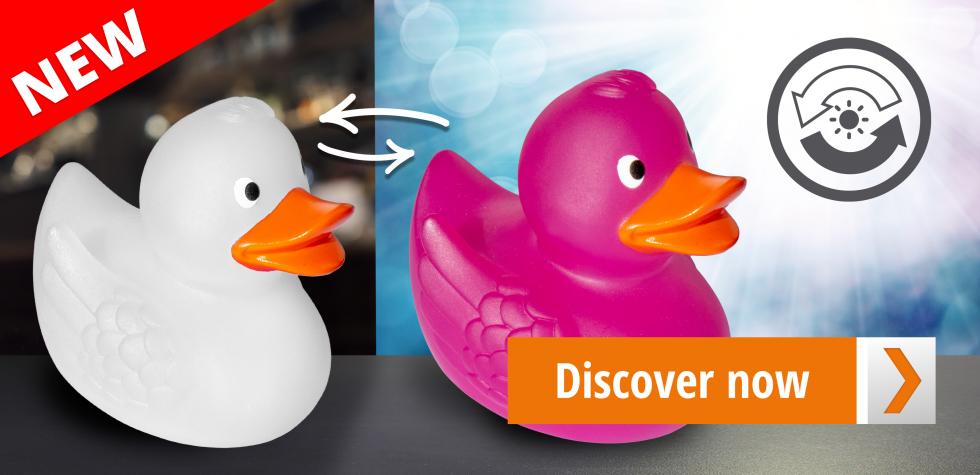 Discover our new Schnabels "Magic Ducks". These squeaky ducks change colour under the influence of UV radiation just like magic. A great effect, which supports the promotional impact perfectly.
Halloween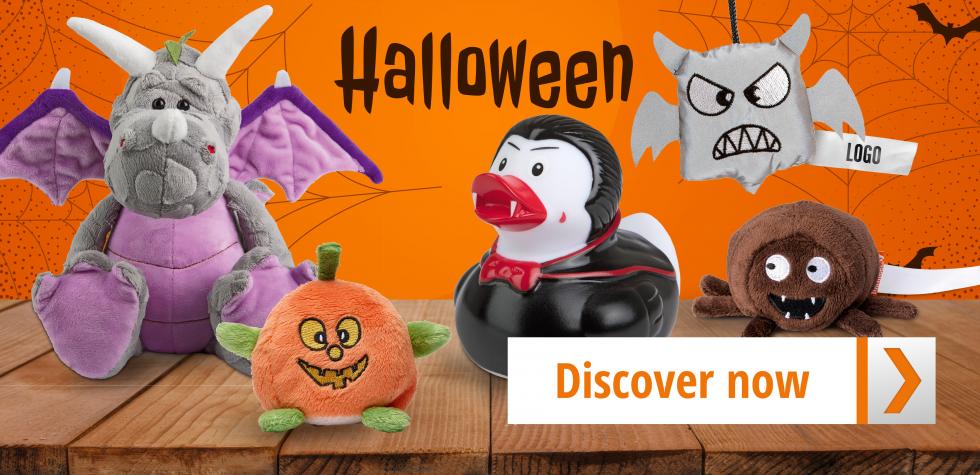 When it gets dark on October 31st, the "trick or treat" marches begin. For you and your advertising message, our promotional products are already set for Halloween. Just browse through our large selection.