May we wrap it up for you?
PVC boxes for Schnabels® and Schmoozies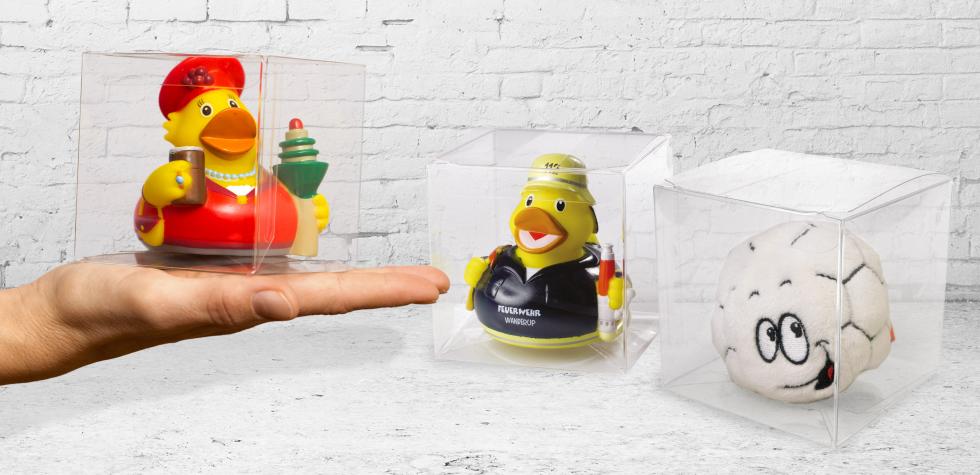 The transparent PVC plastic box makes an advertising medium feel good! Measuring 86 x 86 x 86 x 86 mm, it offers sufficient space for most of our Schnabels® squeaker ducks and the MiniFeet® Schmoozies. Each product thus receives a proper framework.
Inlays for PVC boxes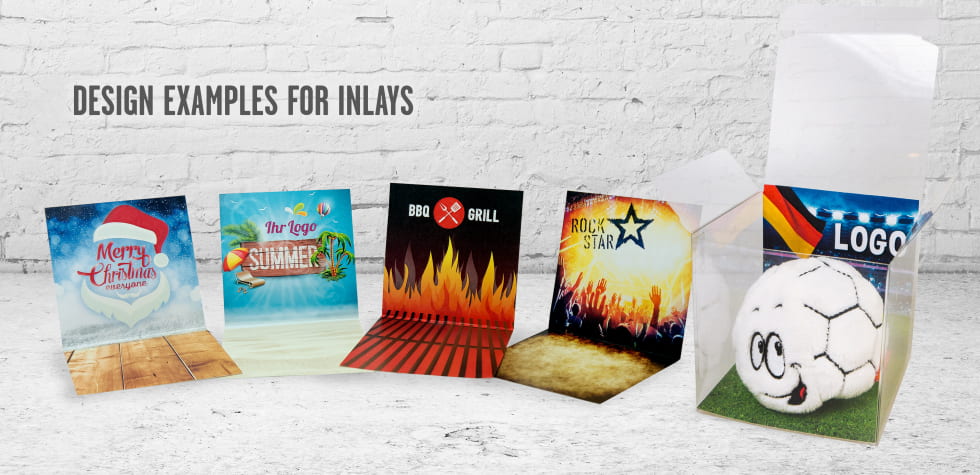 Now even more individual design: Paper inserts for our PVC boxes. Design your own paper insert and transport your advertising message in a high-quality frame. The inserts are digitally printed in 4c and can be designed freely.

Upon request, we will provide you with a design template for creating the print data.
Packaging for MiniFeet®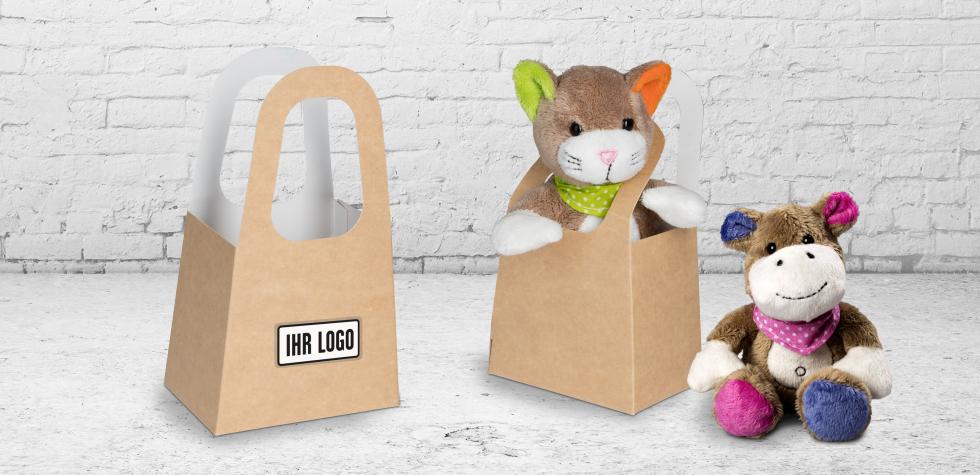 Pack your MiniFeet® friends with our practical gift packaging. An additional 4c sticker on the transfer bag is possible from a print run of 100 pcs. upwards (1-sided), size of the sticker: max. 45 x 35 mm