Art.no.: M160036
Zoo animal leopard Nina
Zoo animal leopard Nina is made of super soft plush.
Our Zootier series has become a bestseller within the MiniFeet® family. For this reason, the zooier family was thoroughly tested by TÜV Rheinland. Now we can proudly announce that the wild cuddly buddies meet the Toyproof criteria catalog for toys. The large kulleraugen and the schmuseweiche plush invite to cozy cuddling times. The advertising is made on the appropriate accessories such as triangle cloth or doming. Our Zootier Leopard Nina is a real eye-catcher: the drawing of her coat shows - as for a leopard typical - black-brown rosettes in a light brown and is not only a real eye-catcher, but also invites you to cuddle.

Add directly suitable accessories: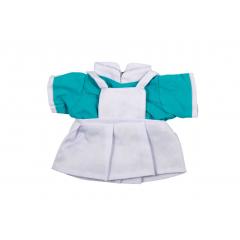 Nurse dress
Art.no.: M140816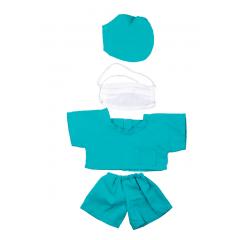 Doctor dress
Art.no.: M140820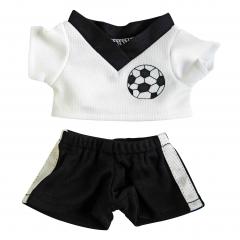 Soccer dress
Art.no.: M140801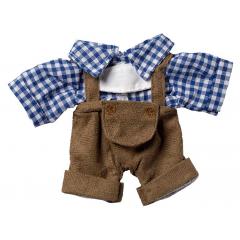 Bavarian lether pants with blue/white shirt
Art.no.: M140825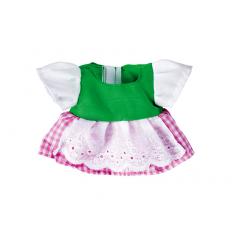 Bavarian dress
Art.no.: M140824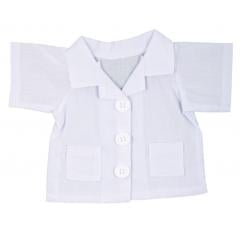 Working dress
Art.no.: M140818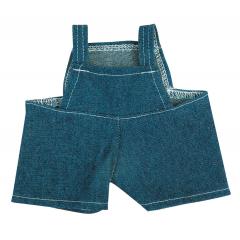 Jeans overall
Art.no.: M140793
Product details
Product dimensions:

length:

20.00 cm

width:

15.50 cm

height:

16.00 cm

Material:

material:

polyester

filling:

polyester fibers

inside:

PET pellets in tissue bags

Weight: 78g
Customising Options
Note: The stated measurement units only serve as guidelines and can possibly deviate slightly. We will be pleased to discuss your customising requests with you personally.
Technique
Position
Form
Dimensions
Doming for plastic-chip

Domings are stickers printed in colour that are covered with a layer of transparent synthetic resin. Domings are a discrete, yet elegant way of customising promotional products. Domings provide brilliant colours with a 3D effect for an especially, demanding photorealistic appearance. Surfaces customised using this high-quality method are particularly durable.

Plastic chip 23mm
circle
diameter: 23mm
Plastic chip 28mm
circle
diameter: 28mm
Care instructions
Washing

e

Maximum washing temperature 30°C, delicate washing

Bleaching

o

Do not bleach

Ironing

m

Do not iron

Professional textile care

U

Do not dry clean

Drying

d

Do not tumble dry